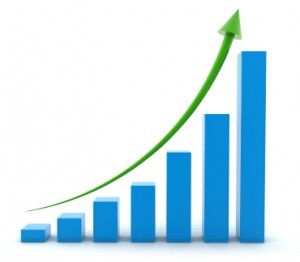 Job 1 for us, as a Tier One vendor and supplier to other Tier One vendors, is making sure our manufacturing quality supports OEM quality. We also have to make sure our continuous improvement strategy stacks up with the customer's expectations on lead times, engineering, manufacturing and sampling.
That's why JMMS is going Lean, with a continuous improvement program customized for high-mix, low-volume manufacturing. I'll be posting regular updates on what we're doing and how our process engineering translates to shorter lead times, fewer post tryout adjustments, reduced cycle times and higher quality parts.
Our team has completed value stream mapping of the current state, which represents a product family consisting of five mold pieces that are common to most of the molds we manufacture.  Our current state value stream revealed opportunities to eliminate waste in manufacturing those components, with waste of waiting and the waste of movement being the most evident.  Along with 5S, we're addressing these wastes as we move to our future state and our first Kaizen event.
In other Lean news, our 5S Program has triggered a competition between zones, as each zone vies for the prestigious 5S Champion with Gold Star award, which I confer on a monthly basis. The competition's heating up, as the zone with the lowest score is awarded the "5S Stinker of the Month" commode. It's like a dog wearing the Cone of Shame, only much worse, and they also have to display it for a month.
In our quest for quality and continuous improvement, JMMS' is committed to our customers and our employees by developing and implementing a sound on-boarding process for new hires as well as providing skills assessments and additional training for our existing workforce.