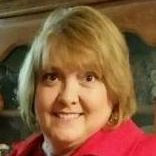 Mark you calendar for September 15, 2018. It's the last day to transition to ISO 9001:2015 and your tooling suppliers should be moving in that direction now, if they aren't already. The longer they wait, the harder it will be to make the change while building tools that deliver OEM-spec part quality.
The way your tool makers manage this transition will tell you everything you need to know about their QMS (in case your vendor part quality leaves you wondering). If it's systematic, forward-looking and driven by an engaged workforce, your tooling's in good hands.
Unfortunately, too many OEMs will see Tier vendors let their certifications expire. A QMS, like quality, requires planning and scheduling. Managing an effective transition to new standards isn't like cramming the night before a final. If the tool maker has a choice between arguing about quality issues or shipping a tool to meet a delivery date, well, the customer can always ship the tool back for adjustment.
Quality means it's right the first time
We don't like tools coming back to the shop for adjustments, so we have a QMS designed to reduce that risk. And we prepare for the long-term while we're working on tools in the shop, because we always have tools in the shop.
My colleagues and I are studying the new ISO 9001:2015 quality standards today, focusing on risks and opportunities, while maintaining our 2008 QMS during the transition. We've attended training on the new standard, conferred with our registrar, and are now training for an internal audit in preparation for our recertification/transition audit. We're harder on ourselves than the third-party auditors — we know where the opportunities for improvement are, so we don't need to wait for an auditor (or a customer) to bring them to our attention.
Because of this discipline, our customers know we proactively assess our work, which reduces the likelihood that they'll have to send our tools back, whether we're building them or repairing them. One customer summed up the benefits of our QMS perfectly, saying, "We know your tools are gonna rock."
How does that translate into the language of quality? The answer is customer satisfaction with continual improvement — the goal not just of our QMS, but of JMMS.
If that's the kind of quality you want in your tooling, without sending it back to the toolmaker for a second pass at getting it right, make sure your tool maker has an effective QMS driving its processes.