A surprising number of tooling managers and procurement specialists think they should source molds and dies separately. "You're good at injection molding tooling? Then you can't be good at die cast tooling." Or "You're great at die cast? You can't do plastics."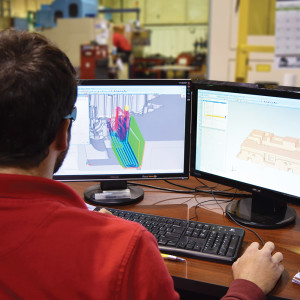 They're wrong.
Both types of tool result from an advanced product quality planning process. Both are highly engineered, customized blocks of steel designed to transfer energy. Both are CNC machined and assembled one at a time by experienced toolmakers. Both go through design validation, concurrent engineering and prototyping, for multi-year production of parts for OEM final assembly.
OK, there are some minor differences. Die cast dies need more robust design than thermoplastic molds because of the application's extremely high pressures. Die casting generally requires hardened tool steels in the cavity and core for heat- and abrasion resistance. And thermoplastic molds need a surface finish with a much better polish than die cast. I could mention a few more, but overall, that's pretty much it.
It's the same process.
Both OEM and Tier vendors want the same things from plastic and metal parts — the specified quality in the specified quantity. If you're responsible for tooling and you're dealing with die cast part quality that's affecting production, maybe you should look at your Tier plastics tooling resources. If a plastic part is giving you fits, see who's making the high quality dies in your supplier universe.
The development and maturation process for molds and dies depends on more than APQP guidelines. It depends on communication, collaboration and project management. When you find a toolmaker that offers those strengths in plastics tooling, they probably offer them in metals too. They're also more likely to have experienced engineers, the right technologies and a culture that's serious about continuous improvement.
OEMs want fewer and better vendors, and reducing the number of toolmakers their Tier vendors use is one way to do it. This way, the OEMs and Tier vendors get the product quality they need. The toolmakers develop deeper relationships. And the purchasing guys don't have to qualify new vendors.
Everybody wins.